Shivaji University Kolhapur Online Result Download| unishivaji.ac.in result Download 2021
Hello friends in this article we will discuss about result of the Shivaji University Kolhapur Online Result | Shivaji University Kolhapur Online Portal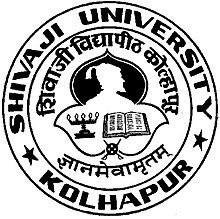 Shivaji University Kolhapur Online Result 2021
Shivaji University Kolhapur has declared result for its various facalties like BCS BBA BCA B.Sc B.Com B.A. etc for summer examination 2021 which was held in August and September month. This result has been declared through online mode by the University due to COVID-19.
Shivaji University Kolhapur Results 2021 Date
The exam was held online mode in month of August and September. For First Year Second Year and Third Year students. As well as re-examine was held in early weeks of the September month.
Shivaji University September 2021 online result
Students which has been passed in the examination they should Download there examination result as soon as possible and also take the addmission for the next year.
And whomever wants to take addmission to the M.Sc there entrance exam are also held in month of September in various examination centre in Kolhapur,Satara,Sangali District.
Shivaji University Online Result Link
If you want to download Shivaji University online result for April 2021 Examination.
Following are the Links to Download the Unishivaji.ac.in
B.A 2 & 3 – April 2021 Online Result Download
B.Com 2 & 3 – April 2021 Online Result Download
B. Sc Physics 2& 3 – April 2021 Online Result Download
M.Sc. Part I M.Sc. Part II C.B.C.S (Course Code 205) – April 2021 Online Result Download
M.sc Part 1 & 2 Mathematics – April 2021 Online Result Download
M.sc Part 1 & 2 Physics – April 2021 Online Result Download
M.sc Part 1 & 2 Alcohol Technology – April 2021 Online Result Download
M.A/M.Sc. Geography M.sc Part 1 & 2 – April 2021 Online Result Download
BBA Part 1 & 2 – April 2021 Online Result Download
M.A. Marathi Part 1 & 2 – April 2021 Online Result Download
M.A Sociology Part 1 & 2 – April 2021 Online Result Download
M.A. History Part 1 & 2 – April 2021 Online Result Download
M.A. English Part 1 & 2 – April 2021 Online Result Download
M.A. Sanskrit Part 1 & 2 – April 2021 Online Result Download
M.A. Economic Part 1 & 2 – April 2021 Online Result Download
B.Voc.(Diploma in Retail Management and IT) Part- II Semester- IV – April 2021 Online Result Download
B.Com I. T. (Entire) Part- II Sem-III & IV April 2021 Online Result Download
B.C.A. Part- II Semester- III & IV – April 2021 Online Result Download
B. Sc. IT Part 2 & 3 – April 2021 Online Result Download
M.A. Hindi Part- I and II – April 2021 Online Result Download
M.A. Psychology Part- I and II – April 2021 Online Result Download
M.A. Political Science Part- I and II – April 2021 Online Result Download
B.Des – Part- II and III – April 2021 Online Result Download
B.Sc FTM – Part- II and III – April 2021 Online Result Download
B.Sc Regular Pattern – Part- II and III – April 2021 Online Result Download
B.Sc CBCS Part- II and III – April 2021 Online Result Download
B.Tech Part- II,III and IV – April 2021 Online Result Download
BCS / B.Sc Computer science Entire – Part- II and III – April 2021 Online Result Download
M.Com – Part- I and II – April 2021 Online Result Download
MSW – Part- I and II – April 2021 Online Result Download
BSW – Part- II and III – April 2021 Online Result Download
BID – Part- II and III – April 2021 Online Result Download
MCA – Part- I and II – April 2021 Online Result Download
M.Sc. Analytical Chemistry,Organic,AppliedChemistry,Inorganic Chemistry,Botany,Zoology of March 2021
B. Sc. Sugar Tech Entire Part- II and III – April 2021 Online Result Download
M.Tech CR Part- I and II – April 2021 Online Result Download
M.A Mass Communication & Journalism Examination C.B.C.S. Pattern Part- I and II – April 2021 Online Result Download
M.Sc mathematics – Part- I and II – April 2021 Online Result Download
M.sc (course code 205) Medical Information Management Examination – Part- I and II – April 2021 Online Result Download
B.sc/M.sc Nanoscience & Technology (Integrated) Part- I and II – April 2021 Online Result Download
M.A.(Russian Language ) Part- I and II – April 2021 Online Result Download
B.Voc Food Processing & Management Part- II and III – April 2021 Online Result Download
M.Sc Microbiology Part- I and II – April 2021 Online Result Download
M.A. Philosophy – Part- I and II – April 2021 Online Result Download
B.Sc Bio-Tech (Entire ) Part- II and III – April 2021 Online Result Download
M.A. Economics Part- I and II – April 2021 Online Result Download
B.Voc. Agriculture – Part- II and III – April 2021 Online Result Download
B. Voc. Sustainable Agriculture Part- II and III – April 2021 Online Result Download
B.Sc Forensic science Part- II and III – April 2021 Online Result Download
B.Sc Animation Part- II and III – April 2021 Online Result Download
B. Voc. Printing & Publication Part- II and III – April 2021 Online Result Download
B. Voc. Automobile Part- II and III – April 2021 Online Result Download
M.Sc. Pharmaceutical Microbiology Part- I and II – April 2021 Online Result Download
M.A. (History) Part- I and II – April 2021 Online Result Download
B.Sc Environment Science (Entire Part- II and III – April 2021 Online Result Download
M.A. Home Science Part- I and II – April 2021 Online Result Download
M.A. (Yoga Shashtra) Part- I and II – April 2021 Online Result Download
M.A. Bhasha Pradyogiki Part- I and II – April 2021 Online Result Download
B.Voc. Hotel Management & Cattering Technology Part- II and III – April 2021 Online Result Download
B.Com. Bank Mgt. Part- II and III – April 2021 Online Result Download
M.P.A. Drama (Theatre Arts) Part- I and II – April 2021 Online Result Download
M.Tech. (Rural Technology) YCSRD Part- I and II – April 2021 Online Result Download
M.B.A. (Rural Management) Part- I and II – April 2021 Online Result Download
M.Lib.(CBCS) Part- I and II – April 2021 Online Result Download
B.Lib.(CBCS) Part- II and III – April 2021 Online Result Download
B.I.D.(New) Part- II and III – April 2021 Online Result Download
In this article we have covered
Shivaji University Online Result 2021
Shivaji University 2021 result
Unishivaji.ac.in online result
Unishivaji.ac.in online result 2021
Shivaji University Online Portal